NATURE AND WILDLIFE CONSERVATION
FOOD FOR WILDLIFE ATOP CHAMUNDI BETTA:
Namma Mysore Foundation® has taken an initiative to provide fruits, nuts, and water to animals and birds atop Chamundi Hills, Mysuru. NMF animal care team made it sure that food reaches as many as animals as possible on a given day.
CLEAN KABINI - PROTECT NAGARAHOLE :
"Clean Kabini and Protect Nagarahole" an initiative by Karnataka Forest Department made us dive into the action of cleaning up the Kabini Backwaters. Change begins with us – Namma Mysore Foundation® have taken the action of clearing plastic wastes along the riverside of Kabini Backwaters up to 10-12 km approximately in collaboration with Nagarahole Forest Department.
Immediately after the first rain, the high flow of water brings out huge amount of waste plastics along it which gets accumulated in the banks of rivers, makes rives worse and brings huge effects on the wildlife and marine animals. This cleaning drive made us to collect more than 5 tonnes of plastic waste. The act of clearing waste in Kabini Backwaters resulted in reaching lot more people who are interested and to be in a part of these drives.
CLEAN KABINI - BANDIPUR:
The Nagarahole drive gave further enthusiasm to take the second phase of "Clean Kabini" in Bandipur Tiger Reserve range. The count of volunteers increased, the action of implementing became advanced, and reaching out to more people has improved. With the help of Bandipur Tiger Reserve Officials, Staffs, Volunteers of Friends of Wildlife, the efforts of clearing plastic waste was successful, and collected more than 500 bags of plastic waste.
The collected waste from both activities was used for further recycling process. Those waste plastics were further sorted according to their respective needs. These plastic wastes will be provided with a new secondary life, like beneficial products; construction materials (interlock pavers, kerbstone, and so on), Eco Pro (plywood alternative). When a new product is made from an old material, it benefits the environment in many ways. It's fairly a simple concept. Wastes shouldn't end up in landfills and recycling must be done for humanity purpose – to save wildlife and aquatics. These recycled products lowers the usage of natural resources with the decrease in plastic pollution; a smart move for a better earth.
NMF was even awarded appreciation letter from Forest Department for the effort
Slide 1
Few Snaps from the Lens of NMF's Animal Care Team atop Chamundi Hill...
Slide 2
Clean Kabini - Protect Nagarahole
About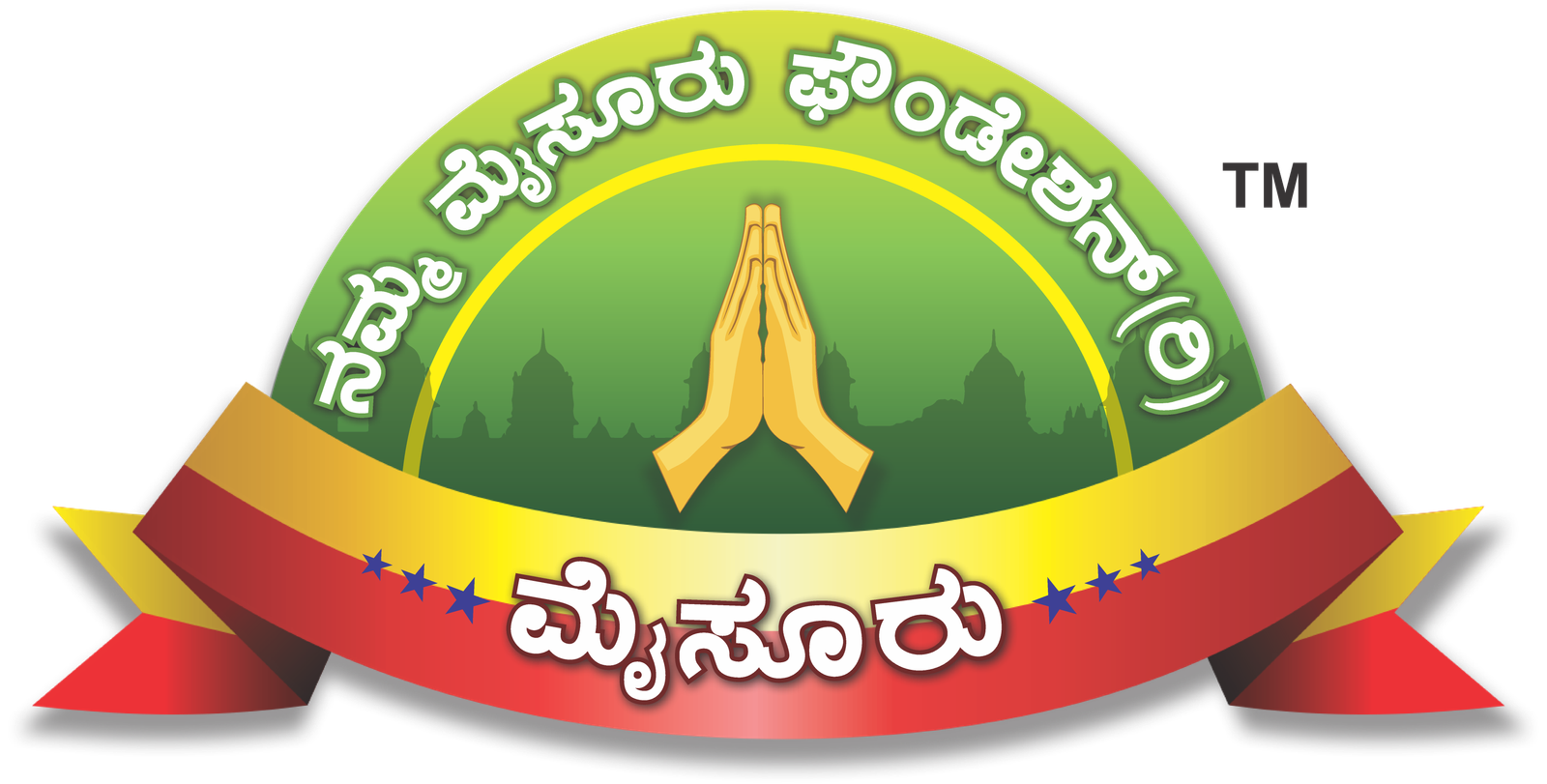 Regd. Office Address
#922 New CH-4, Kantharaja Urs Road, Lakshmipuram, Chamaraja Mohalla, Mysore – 570004
Phone : +91 821 428 1199 | +91 98450 84416 | +91 74117 83556
Email Id : nammamysorefoundation@gmail.com