Mysuru, the second largest city in Karnataka, is a place that beautifully blends splendour of history with the living vibrancy of the traditions and culture, which is reflected in the lives of the residents. In spite of imbibing modern developments, Mysuru is still connected to its rich heritage roots, making it the Heritage Capital City. Mysuru is also known as Garden City, Ivory City, City of Yoga and City of Palaces. At the centre of the city is the most famous Mysore Palace, which is the home of Royals of Wadiyar family, who ruled Mysore as their capital. Maharaja Krishnaraja Wadiyar IV developed Mysore into a beautiful city with wide roads, magnificent buildings and elegant scenic parks. Mysuru houses around 200 structures with heritage tag and 20+ major tourist spots.  The cultural ambience combined with architectural & heritage structures, earned it the sobriquet – Cultural Capital and is a major tourist hub. Approximately 3.7 million tourists visit Mysuru every year.
Mysore is known for its Royal Dasara Festival celebrations, which are celebrated with great pomp every year. Mysuru has made a niche for itself, in every aspect, leading to a distinct style known as "Mysore Style" adding the prefix "Mysore" to distinguish and identify the unique cultural heritage, such as Mysore Masala Dosa, Mysore Mallige (Jasmine), Mysore Silk, Mysore Peta (Turban), Mysore Pak, Mysore Agarbatti, Mysore Sandal, Mysore Betel Leaf, Mysore Traditional Paintings and Mysore Rosewood Inlay Works.
Tourism also brings waste into picture and havoc it creates, especially single use plastic. These heaps often include varied varieties of waste ranging from plastic bags, old clothes, water bottles, etc. which have been hastily discarded by us and tourists who do not think before littering a place of interest. Namma Mysore Foundation® (NMF), was born out of the concern for environment and took it upon as its responsibility to motivate and encourage Mysoreans towards beautifying the heritage city by keeping it clean.
The NGO has indulged itself in various campaigns promoting cleanliness in the city, taking up regular clean up drives in prime areas and involving the youth of the city in such drives. NMF carries out different types of drives and events to ensure that we leave a better place than what it is today, for our future generations. NMFs work includes raising awareness, conducting clean up drives and ensuring that locals are included in these endeavors. Our goal is to instill in everyone's mind the practice of environmental sustainability, waste management, cleanliness, urban landscape and habitat restoration.
JOIN HANDS WITH US
No matter who you are or what you do, we have a wide range of volunteering options for you.
Discover the many ways you can contribute to your society.
Click Here
About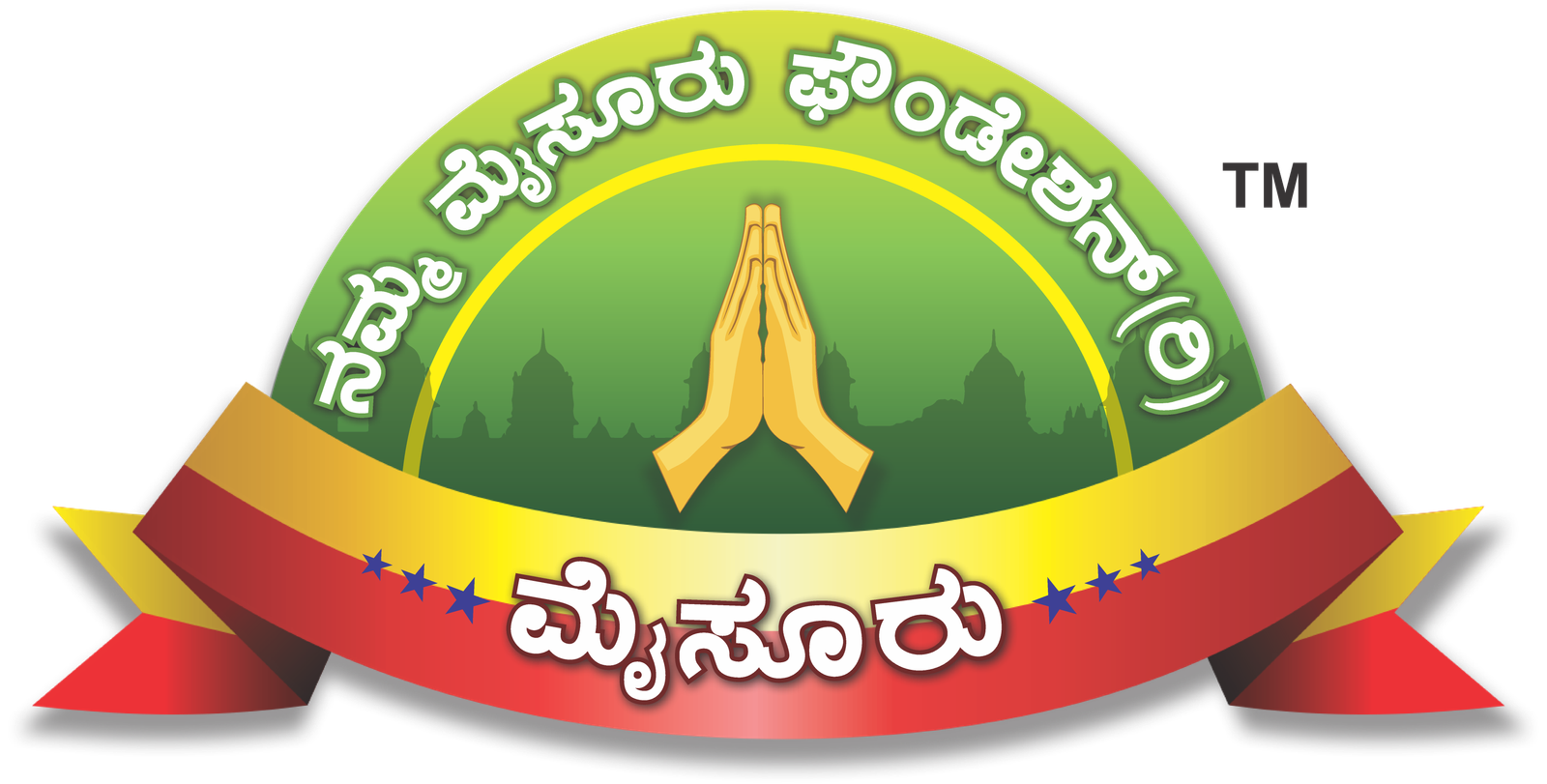 Regd. Office Address
#922 New CH-4, Kantharaja Urs Road, Lakshmipuram, Chamaraja Mohalla, Mysore – 570004
Phone : +91 821 428 1199 | +91 98450 84416 | +91 74117 83556
Email Id : nammamysorefoundation@gmail.com