46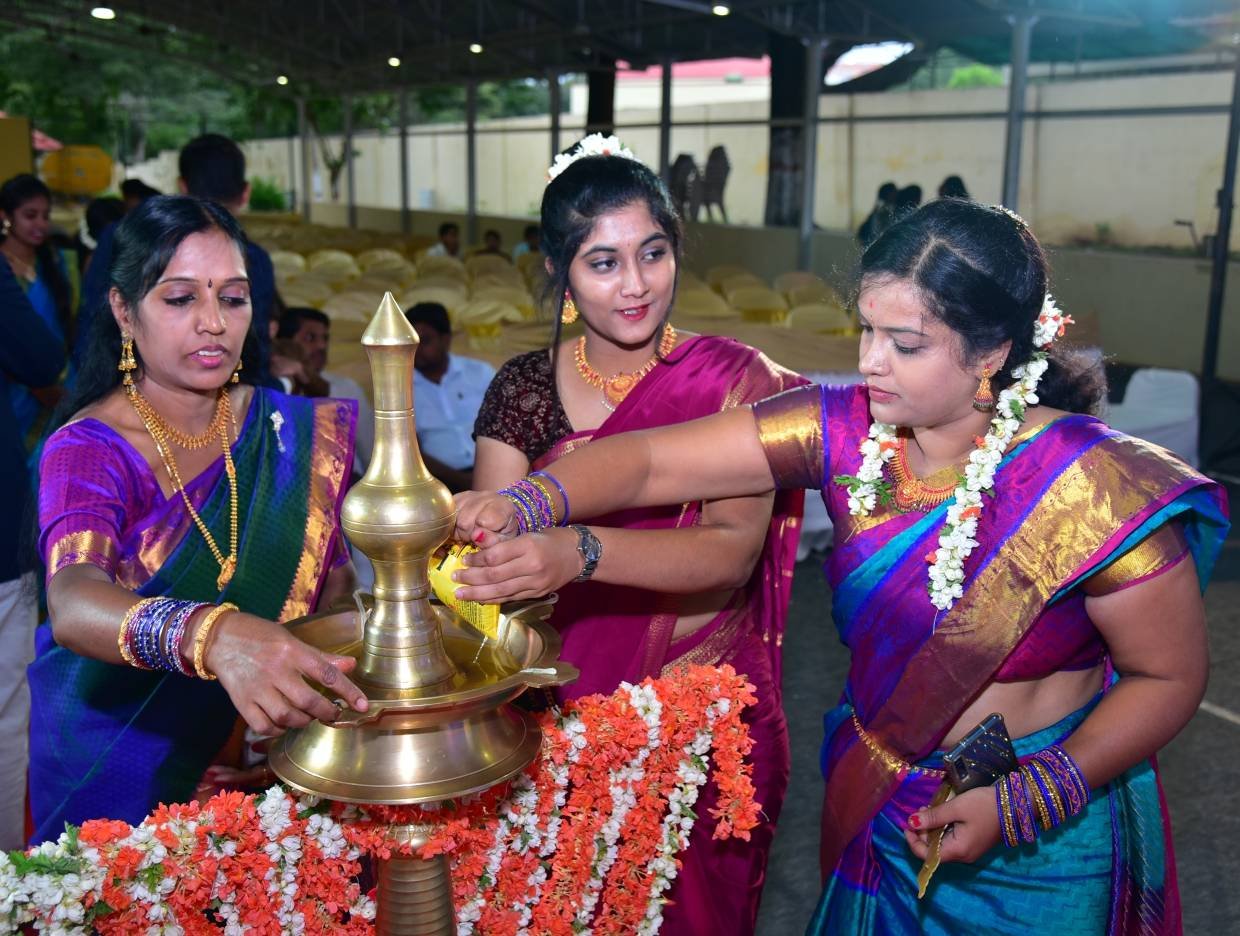 47
48
49
50
51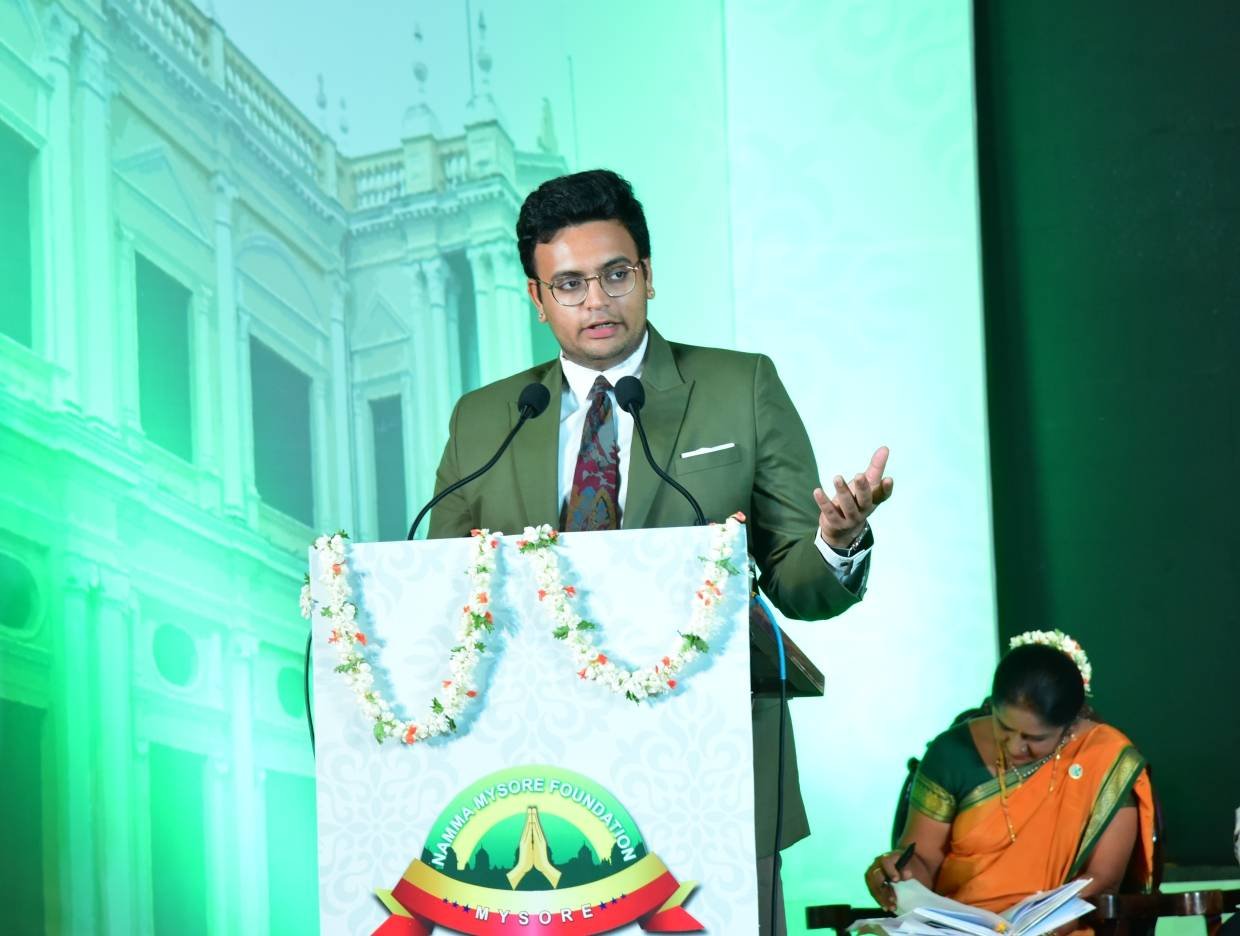 52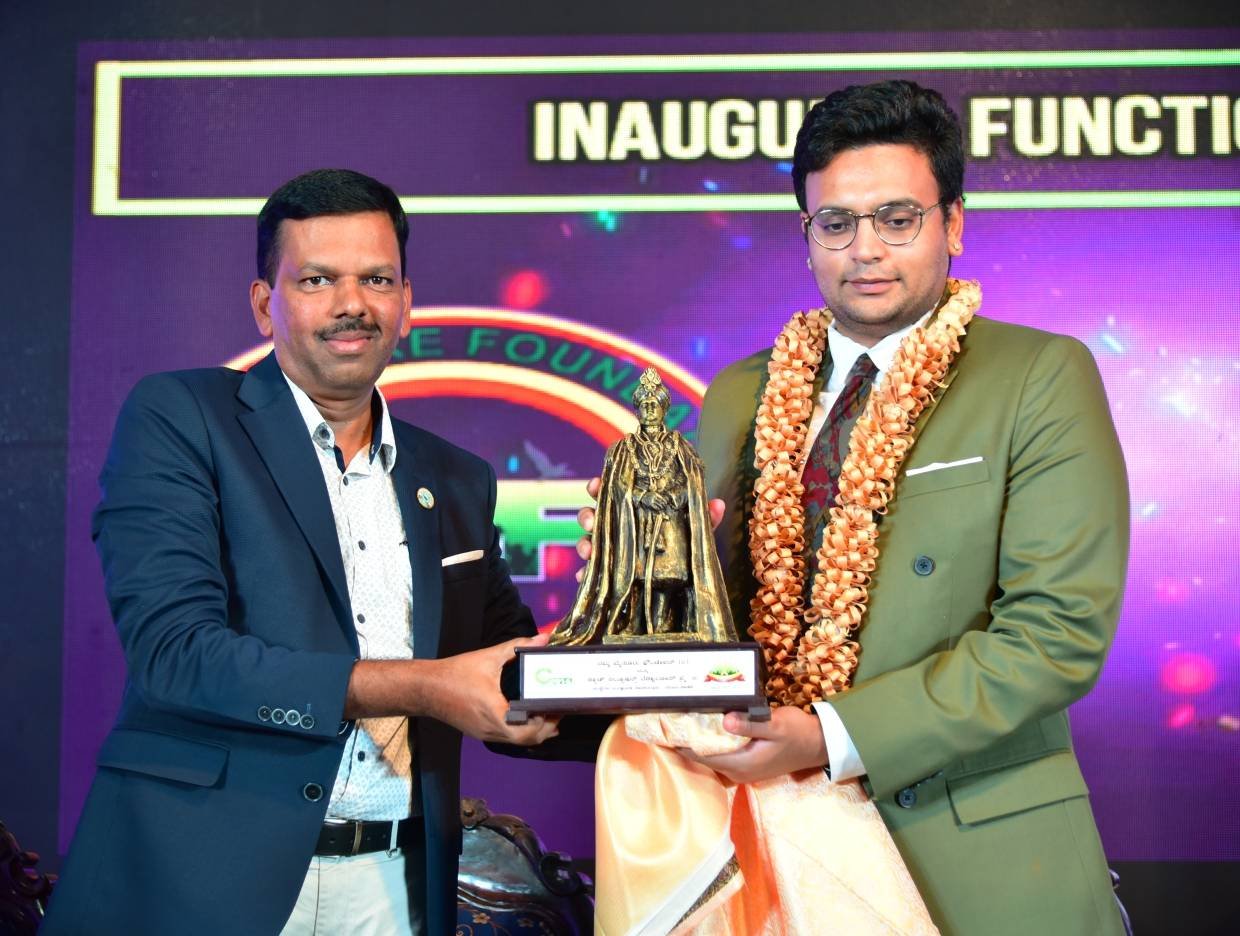 53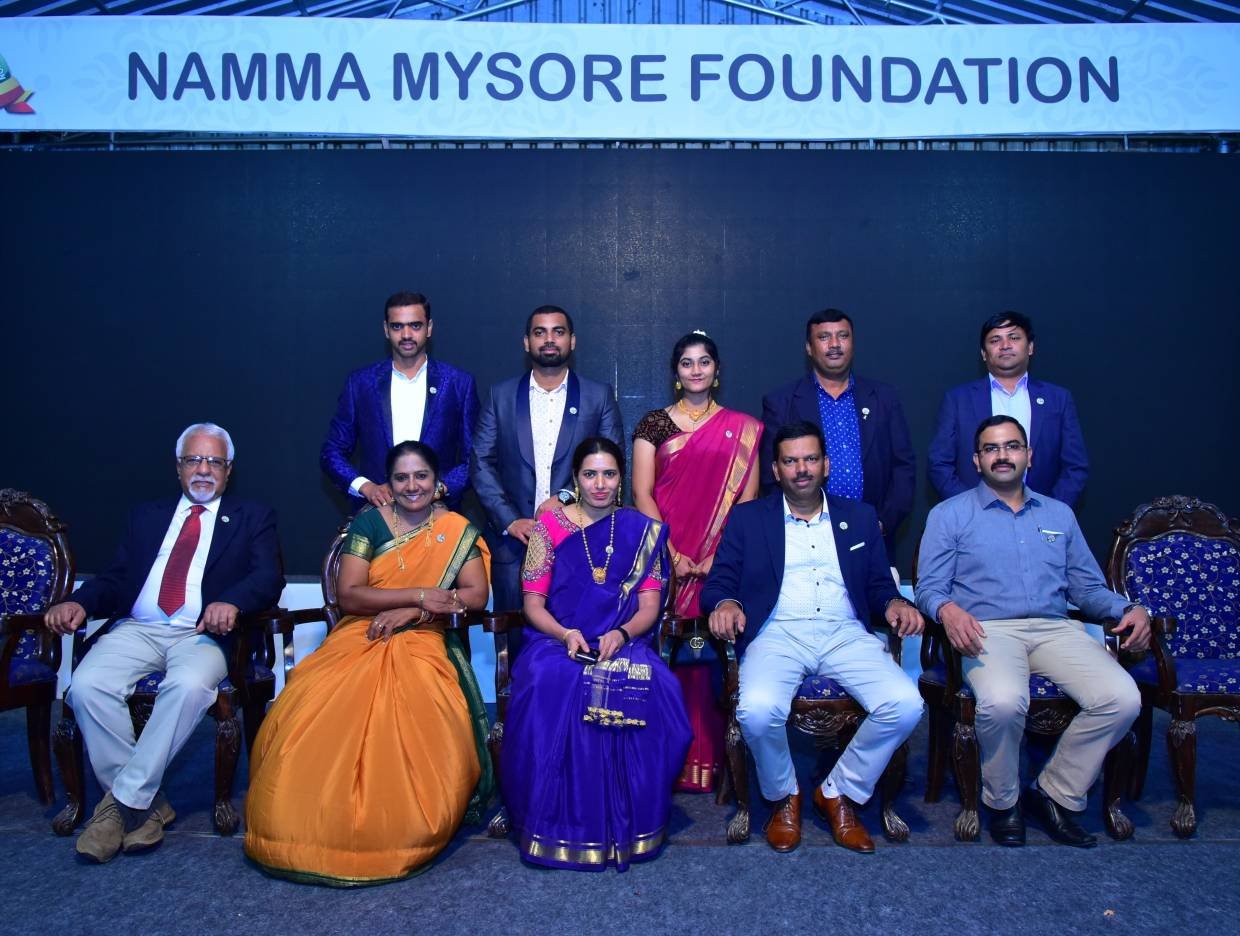 54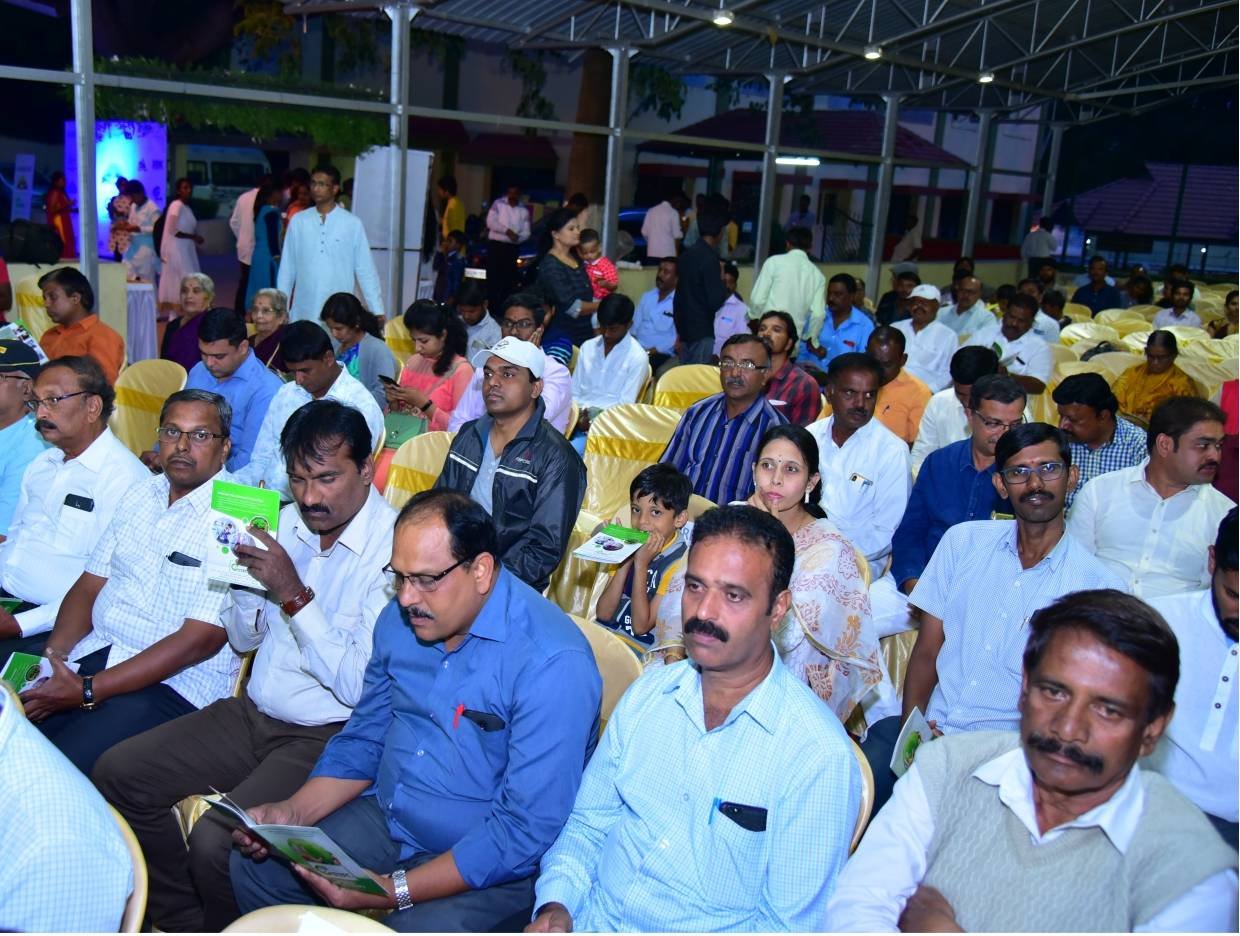 55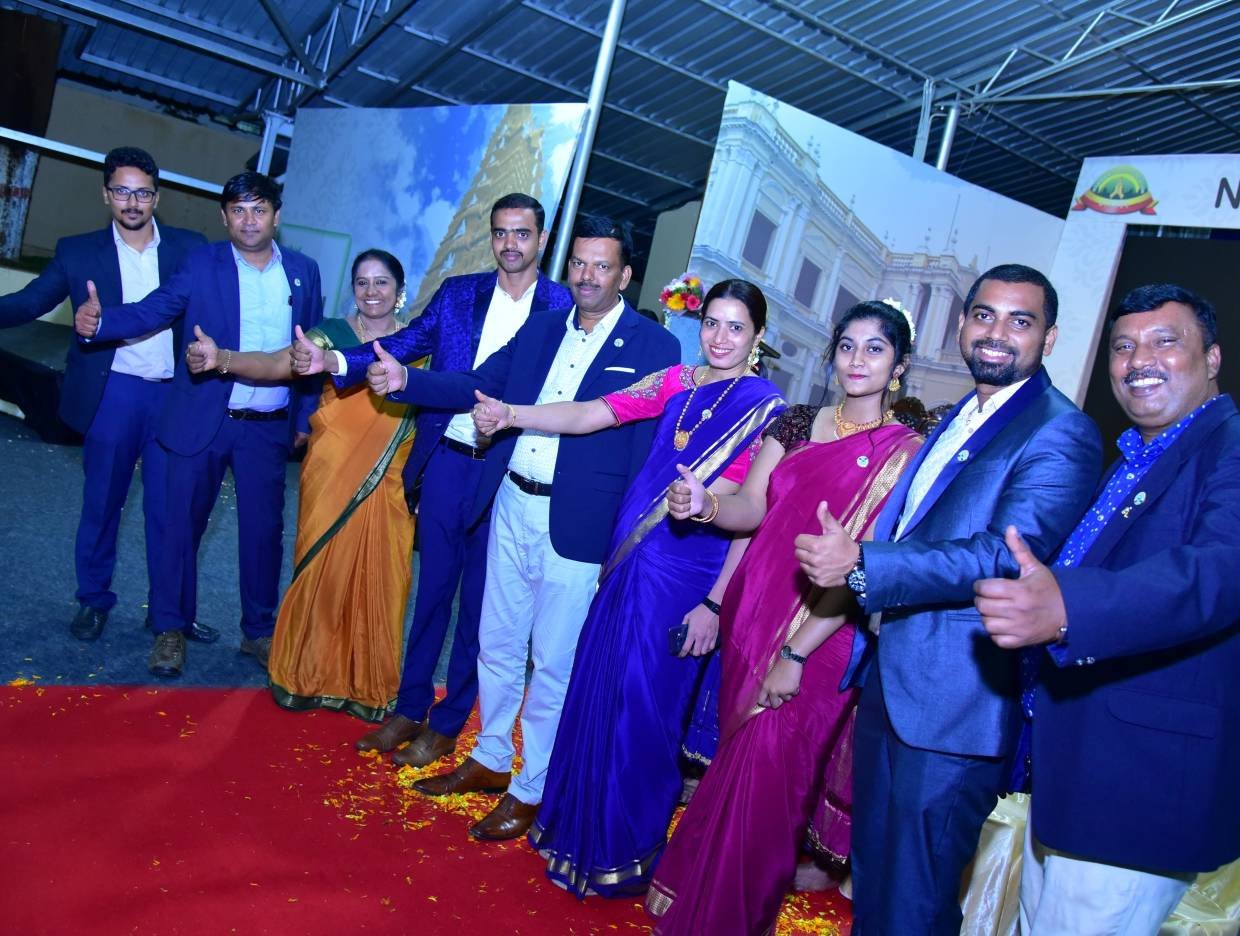 56
INAUGURATION
Namma Mysore Foundation® was inaugurated by His Highness Yaduveer Krishnadatta Chamaraja Wadiyar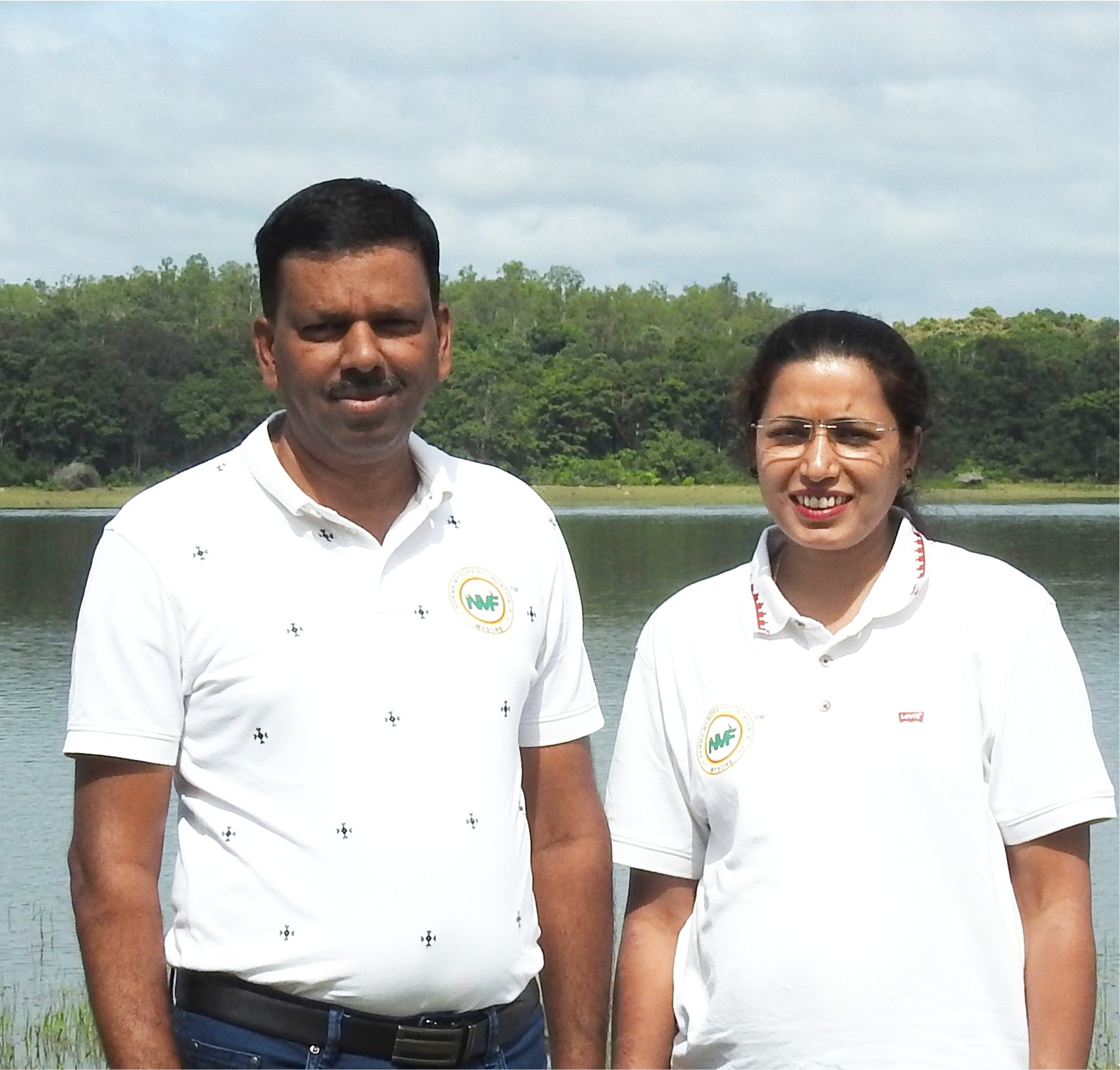 FOUNDER'S STATEMENT
Most talented, ambitious, forward thinking and genuinely caring woman with her kindness made NMF successful. Mrs. Pavithra, Founder of Namma Mysore Foundation®, has been an inspiration to many in conservation of environment. She has always been in the forefront in implementing policies for betterment of nature, city and local community. The collective work and consolidating the concept of beautifying Mysuru and uplifting Mysuru heritage was practical and proven. The responsibilities of making better greener environment by promoting high values and ideals made her to start an NMF organization. She actively involves herself in motivating local communities to participate in planting of saplings and preservation of natural flora and fauna. The organization engages like-minded people and increasing community responsibilities among people for the well-being of all. She is wife of Mr Dasharath. They both together made this NGO, a form of helping hand for many.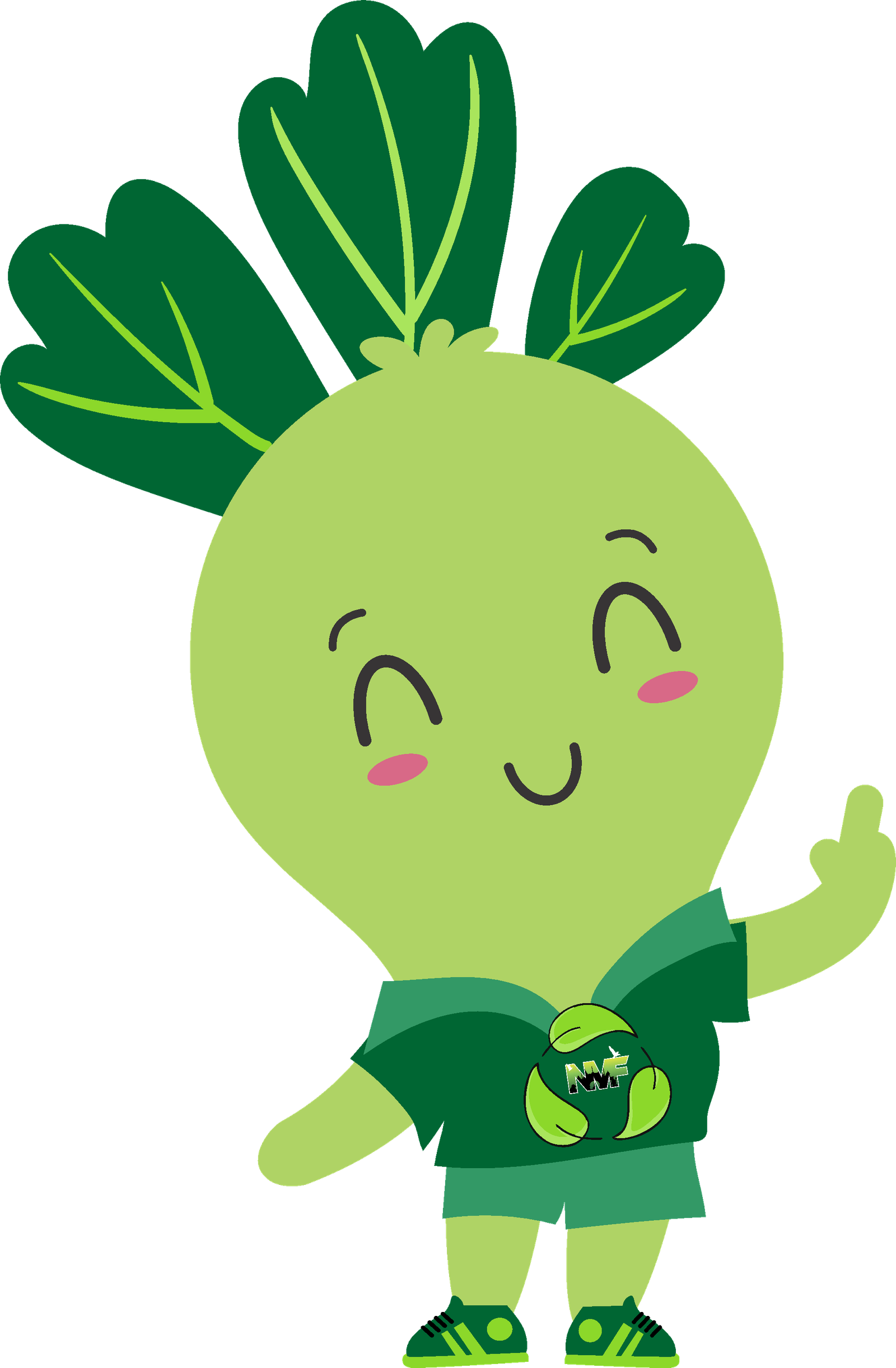 EXECUTIVE TEAM AND ADVISORY BOARD
Mr. Dasharath K
Managing Trustee
Mr. Dasharath K, is the Managing Trustee of the Namma Mysore Foundation since its inception. He is Managing Partner of DK Constructions, Director of M-Pro Sand Pvt Ltd, CADD Station Technologies Pvt Ltd, CADD Solutions Technologies Pvt Ltd & Jagruth Tech, which are actively involved in supporting NMF campaigns. He has over 25 years of professional experience in construction of roads and strategic planning for beautification of cities, development, and maintenance of parks, He is an entrepreneur by heart, with a zeal to create more employment among youth. He is true lover of nature, birds and animals, has keen interest in conservation of nature and had determined to implement advanced technologies in making Mysuru a clean and green heritage city.
Dr. N.S. Rangaraju
Trustee
Dr. N.S. Rangaraju, has 40 years of professional experience in Teaching & Research with an unbelievably long list of academic degrees. Specialized in Heritage Structures Conservation and Museology. He published 200 Research papers and 5 books and under his supervision 20 students have taken Ph D, 25 have taken M. Phil. He is a member of Heritage Conservation Committee, Convener of INTACH Mysuru Chapter, Planning and Monitoring Board Member for Classical Kannada Excellence Program, Committee Member of Sri Dharmasthala Manjunatheshwara Dharmothana (SDMD) Trust – which takes care of Archaeological Scientific Excavations and Explorations of Kaveri River Basin. He has always taken an active role in protecting historic structures and monuments, has a vast knowledge about Indian history and heritage, he is like a walking encyclopedia about history. Has been actively taking part in cleanup drives and creating awareness about Indian Heritage and conducting rehilarious Heritage Walks
Mr. Dinesh Bopanna
Trustee
Mr. Ittira Ranjan Bopanna (Dinesh Bopanna): Director of Jagruth Tech Private Limited, an MBA graduate in Industrial and Production Management, has more than two decades of experience in manufacturing Precast-concrete products and has more than one decade of experience abroad for a Precast industry Omzest Groups – Amiantit oman concrete products LLC who are into manufacturing of dry cast products like Concrete pipes, box culverts, manholes and other infrastructure development products. Serving as a trustee in Namma Mysore Foundation, who has taken a great initiative to create awareness among school students about plastic waste segregation and Bio composite, and has been actively taking part in waste management. Introducing new innovative ways to up cycle waste plastic.
Mr. Kalyan M V
Trustee
Mr. Kalyan M V, Managing Partner of M/s Karthik Tyre Retreads (Franchise Apollo retread zone) and Proprietor for M/s Vijaya Tyre Centre (exclusive dealer of Apollo Tyres). He has more than 15 years of professional experience and urges to make sure that Mysuru stands No. 1 position as the cleanest city in India. He actively participates in the events of preventing plastic use. Interested in making Mysuru a clean and green city with new initiatives. Has been actively taking parts in allocating funds.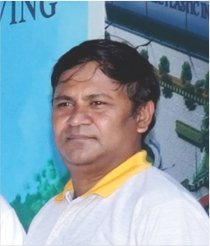 Mr. Ramesh K N
Trustee
Mr. Ramesh K N has done his graduation in E&TC through AMIE and is running a software development company in Mysuru. He has been actively involved in distribution of Covid-19 vaccination and distribution of vegetables for the poor & needy during 2020-2021 lockdown, in Mysuru.
Mr. Mallesh N
Trustee
Mr. Mallesh N, Managing Director of Unik Services, a company with 120 employees (Landscaping & Security Services), Director of Vishwa Shanthi Gruha Nirmana Sahakar Sangha (R), and trustee of Samudra Public School and Namma Mysore Foundation. He has 15 years of professional experience in landscaping and developing and providing security services to parks and Heritage places. From the year 2008 to 2014, he helped more 1200 members get employed in various companies like Infosys, TVS, ITC, Columbia Asia hospital, etc. He has been playing a major role in maintaining cleanliness and greenery in Manuvana Raja and Rani Park in Mysuru, and has immense interest in plantation drives.
Mr. Shreeraj B N
Trustee
Mr. Shreeraj B N, a Mechanical engineer holding M.Tech degree with strong knowledge of fundamental and applied engineering principles, applied tools and practice, Auto CAD and CATIA skills in computer programming. Gold Medalist (topper in computer integrated manufacturing M.Tech program in the year 2013) from P E S College of engineering. Worked as Assistant Professor at Dayanand sagar institution. Presently working as Deputy technical head at CADD Station Technologies Pvt. Ltd. Serving as a Trustee in Namma Mysore Foundation since three years who is dedicated for the betterment and development of Mysuru city, who also urges to protect the environment. Has been actively taking part in allocating funds.
Mrs. Anuradha Keshavamurthy
Trustee
Mrs. Anuradha Keshavamurthy, has MA in English, M Sc in Psychology and Botany, M Phil in Botany, M.Ed., PGDHE. She has 28 years of experience in many institutions as a teacher, academic coordinator, Director of studies, Principal, Dean, and awarded as best environment teacher by WWF and ICEF. She is the Director for Bright PU College, Chamarajanagar, and trustee for Anusha Vidyashala and Namma Mysore Foundation. She devotes herself to nature conservation and has been voluntarily participating in various clean-up drives and plantation drives.
Ms. Niharika
Trustee
Ms. Niharika, a BBA graduate in Marketing and HR. Working in marketing team for CADD Station Technologies Pvt. Ltd. Mysore and a member of INTACH. Has been serving as a youngest trustee in Namma Mysore Foundation who is interested in nature conservation and other activities which help in development and making Mysuru a green and clean city with the use of advanced technologies and eco-friendly ways. Interested in maintaining clean bio diversity, heritage conservation, to create awareness regarding waste management, women health care and stray protection and its health care.
Mr. Sudheer
Trustee
Mr. Sudheer, is the Legal Advisor, an associate partner of Shankar consultants. He has hands on experience in businesses like Renewable energy, Heritage conservation, Ecological restoration, Agriculture. He runs an NGO for wildlife called Voice for Wildlife Trust, which is a forum of legal practitioners who dedicate their time to the use of wildlife conservation.
About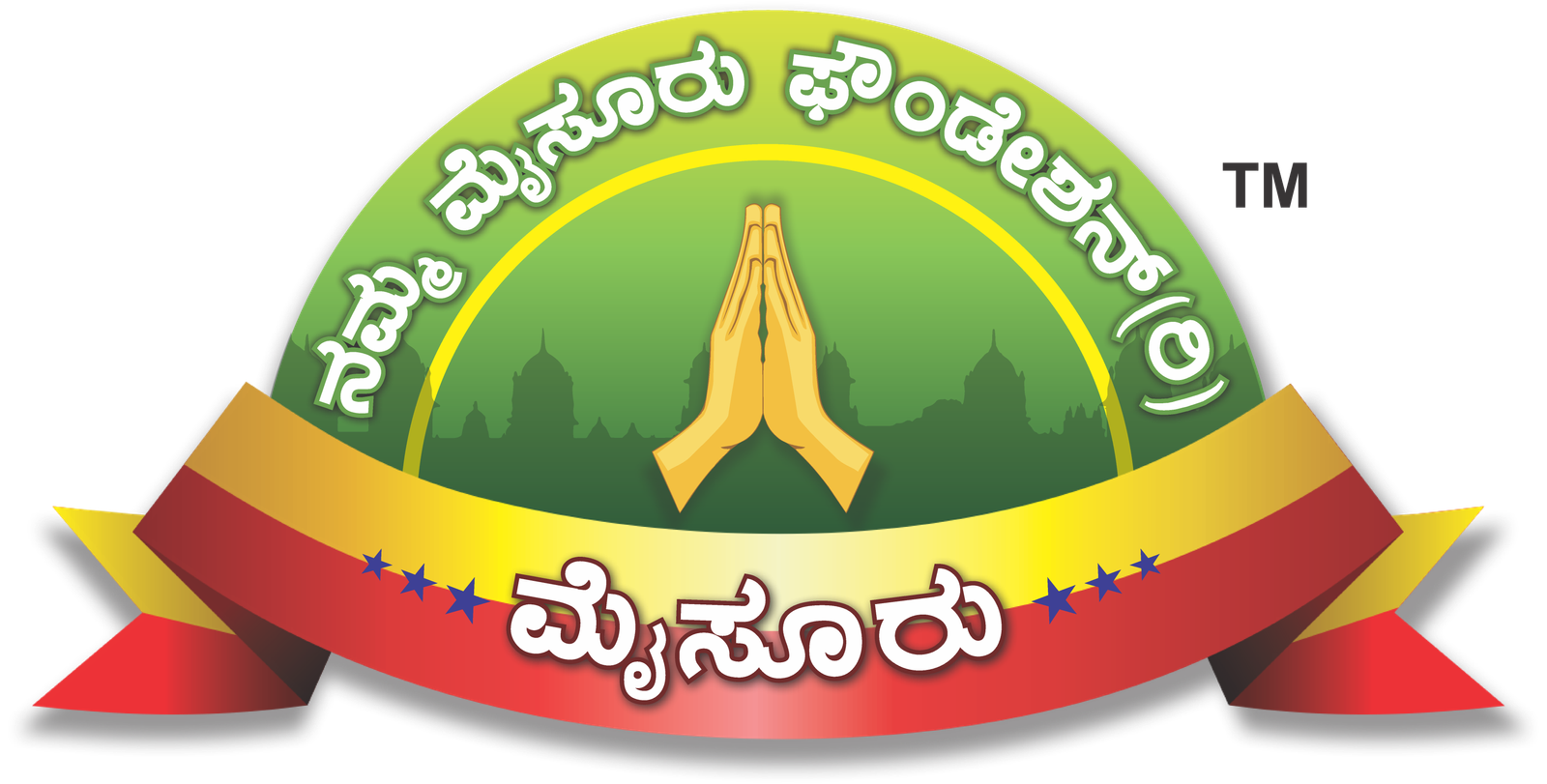 Regd. Office Address
#922 New CH-4, Kantharaja Urs Road, Lakshmipuram, Chamaraja Mohalla, Mysore – 570004
Phone : +91 821 428 1199 | +91 98450 84416 | +91 74117 83556
Email Id : nammamysorefoundation@gmail.com