Mysuru, the second largest city in Karnataka, is a place that beautifully blends splendor of history with the living vibrancy of the traditions and culture, which is reflected in the lives of the residents. In spite of imbibing modern developments, Mysuru is still connected to its rich heritage roots, making it the Heritage Capital City. Mysuru is also known as Garden City, Ivory City, City of Yoga and City of Palaces. At the center of the city is the most famous Mysore Palace, which is the home of Royals of Wadiyar family, who ruled Mysore as their capital. Maharaja Krishnaraja Wadiyar IV developed Mysore into a beautiful city with wide roads, magnificent buildings and elegant scenic parks. Mysuru houses around 200 structures with heritage tag and 20+ major tourist spots.  The cultural ambience combined with architectural and heritage structures earned it the sobriquet – Cultural Capital and it is one of the major tourist hubs. Approximately 3.7 million tourists visit Mysuru every year.
Block
A Glimpse of Chamundi Betta Beautification by NMF Team

The crowning glory of Mysuru, Sri Chamundeshwari Temples is an enchanting place surrounded by natural beauty. In the forest, there are varieties of trees, birds and animals. While going up the hills, a bird's eye view of Mysuru can be seen and several prominent places be spotted. It offers a spectacular scene when the Palace and its surroundings are illuminated during the Dasara and other occasions. NMF has done many clean up programmes to clear up the plastic waste. NMF has also done cleaning of the roadway, beautified with Flower Concrete Barricade Pots and planted saplings along the road.
Finishing touches to concrete pots with barricades at View Point in Chamundi Hill
Special

BEAUTIFICATION OF IMPORTANT CIRCLES & INSTALLATION OF SELFIE SPOT IN THE CITY

There are very few cities in India that locally as traffic circles, that are decorated with impressive statues. Hardinge Circle or Jayachamarajendra Circle or Arugatu is an intersection of six major roads in Mysuru. It leads to six main roads of the city. In 2016, a lifestyle statue of Sri Jayachamarajendra Wadiyar was erected at this interaction. Hardinge Circle was built to remember the honor of visit of the Viceroy, Lord Hardinge to Mysuru in 1913. NMF has taken care to provide side traffic measures in circle that acts as an axis of six roads. To avoid congestion in traffic and to easily take free left turn, crash barrier plantation pots has been installed.
-----
NMF has taken an action of beautifying the circle with colorful flowers, and with installing Selfie Spot in the circle. The main agenda is to attract tourists and to retain the cleanest city title. The circle was planted with colorful plants to provide beautiful sight in Mysuru. With beautifying, an initiative like this tends to strengthen tourism by introducing them to the hidden treasures of the city - a way of welcoming tourists; local or international.
Work under progress Hardinge Circle, Barricades with Flower Pots are being installed for Safety and Beauty
Mysuru Dasara, a world renowned event which hosts the famous Jumbo Savari (Elephant Rally) for Goddess Chamundi - the Theme of Selfie Spot
Lots of other elements like Mysuru being a Clean City in Swachh Survekshan and Messages to keep city clean are also added
Barricades with Flower Pots after completion near Hardinge Circle - a junction of 6 roads
Block
RECONSTRUCTION OF KALYANI NEAR SUBRAMANYA TEMPLE – SIDDALINGAPURA

The area around Kalyani, which was completely covered with wild growth of bushes and weeds, had become a place for illegal activities, especially during the night. After learning that the Temple Kalyani had become defunct, Mr. Dasharath of Namma Mysuru Foundation visited the spot and assured the temple priest, Subramanya and other temple authorities of rejuvenating the Kalyani. Soon, the works began with the weeding out of bushes around the Kalyani, which has 21 steps. Also the silt in the pond was removed and all the water entry points to the Kalyani were cleared of all blockings. The NMF has constructed a wall around the Kalyani after the rejuvenation works were completed.
80
81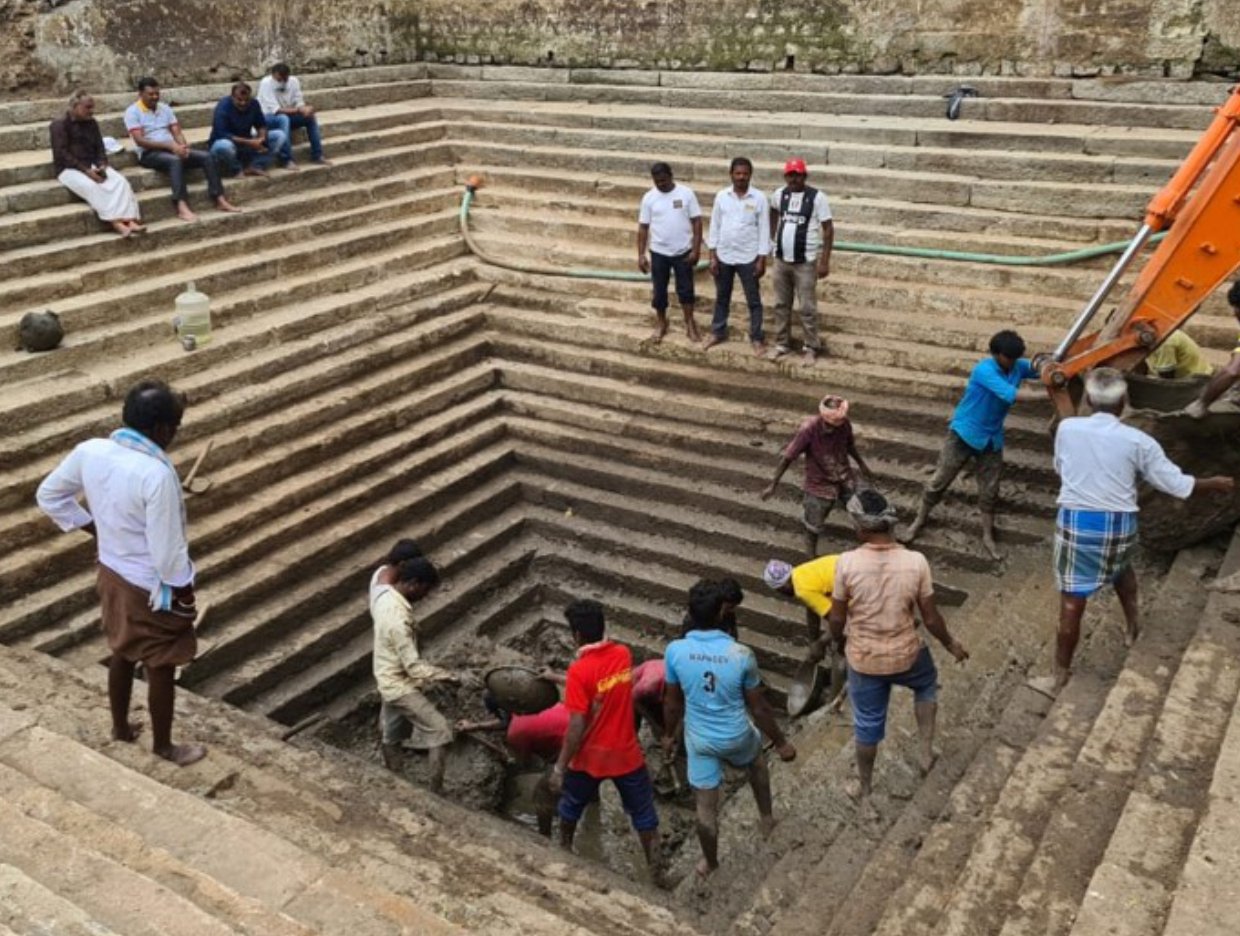 82
83
84
85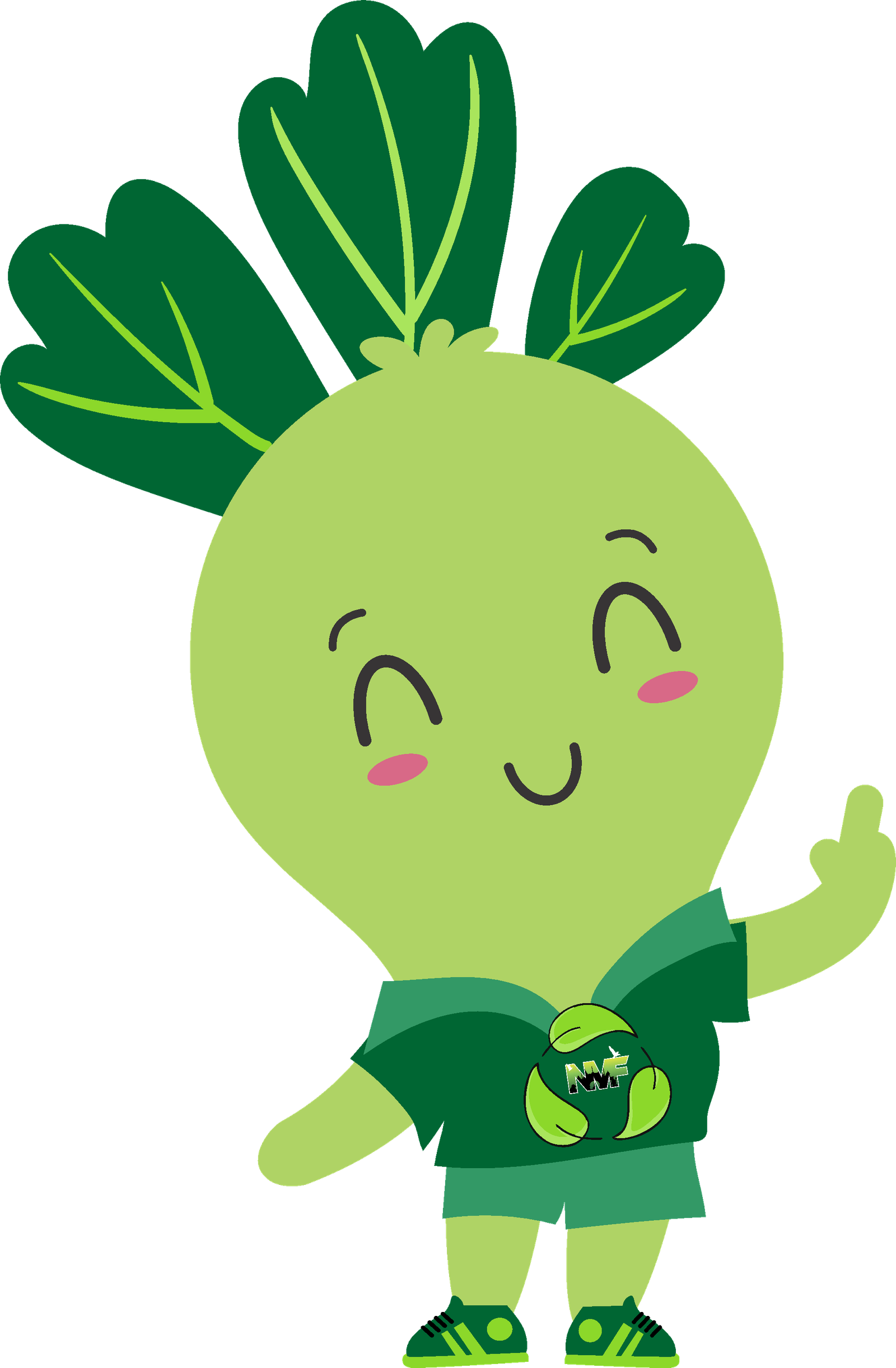 Block
OUR ONGOING AND FUTURE PROJECTS
Showcase 1
Showcase 2
Showcase 3
Showcase 4
Showcase 5
Showcase 6
Showcase 7
Showcase 8
Showcase 9
Showcase 10
96
97
98
99
100
101
102
103
104
105
106
About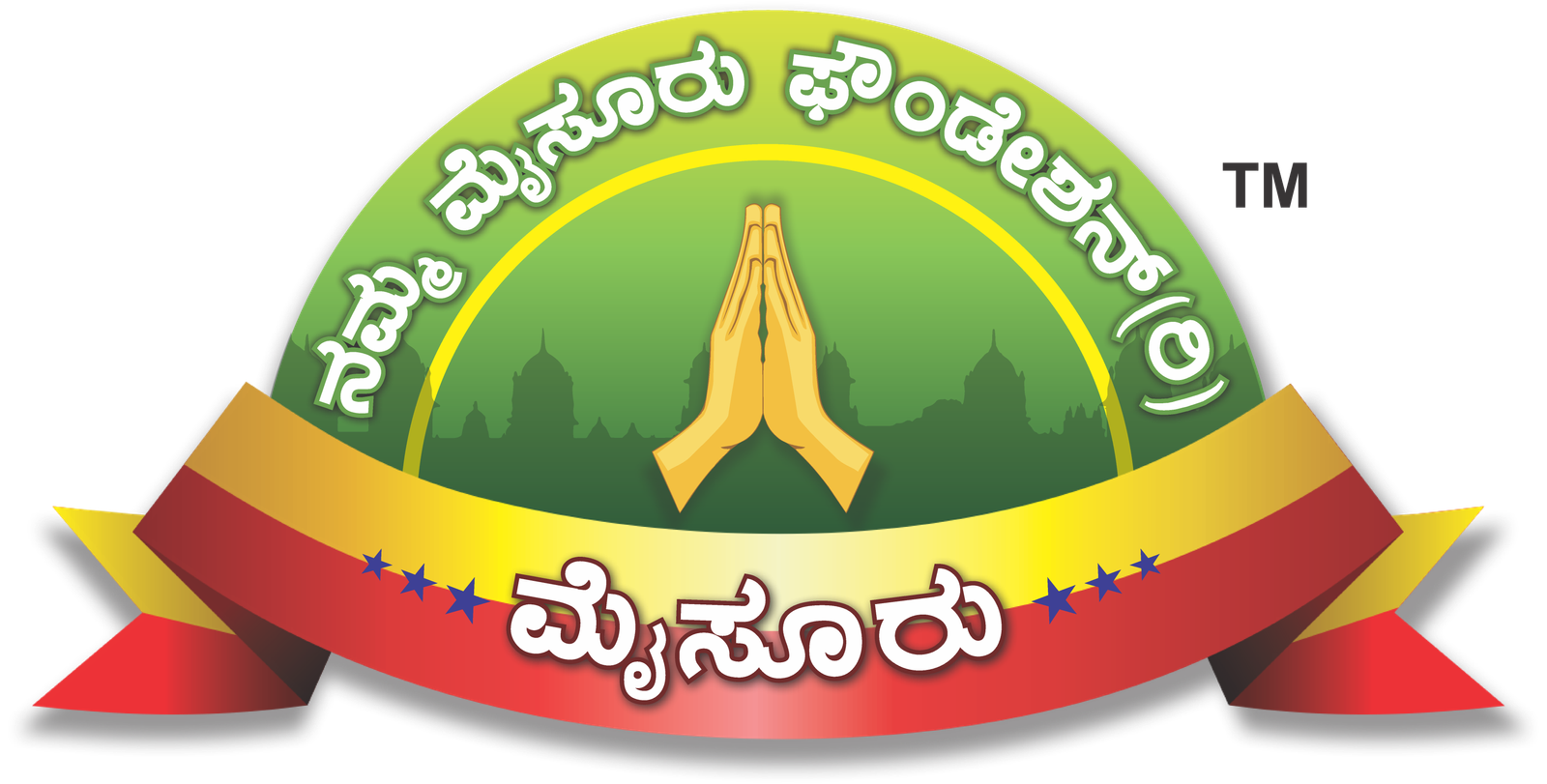 Regd. Office Address
#922 New CH-4, Kantharaja Urs Road, Lakshmipuram, Chamaraja Mohalla, Mysore – 570004
Phone : +91 821 428 1199 | +91 98450 84416 | +91 74117 83556
Email Id : nammamysorefoundation@gmail.com